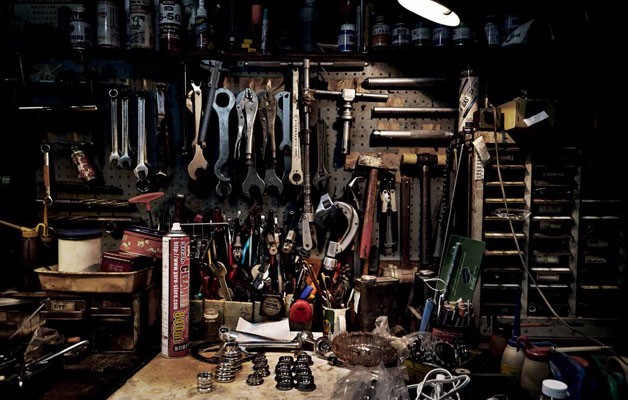 As promised, we are talking to Stefano Scarselli to get deeper into the world of cycling.
Good morning Stefano, the last time you told us that you had a great cooperatin in all the teams where you've been, but what about cyclists? How is the relationship with them?
I was fine with all those with whom I worked. It has always been a relationship of great trust and mutual respect even though it was not a dedicated mechanic: some cyclists actually have a dedicated one, but in the past, i worked with the whole team. The setting of the bike was more customized, and the frame was made of in steel.
You have worked with many champions such as Cipollini, Nibali, Petacchi and Cancellara, only to mention some of them...which one has been the most important for you?
They all are great cyclists and they made the history of this sport but i think that Cipollini is ahead of everyone. Besides being a great athlete, his being meticulous and a perfectionist in the setting of his bike, took him to some technical innovations that perhaps even now aren't arrived to all the teams. For me, as a mechanic and cycling lover was the best of all!
How innovation has changed since the beginning of your career?
From a technical point of view, the biggest development has been in the frames: from heavy steel frames, now modern and ultralights are used. Infact, the general concept of the bicycle has changed: in the past we used to make custom frames for the cyclists, with calibrated weight, but actually the cyclists adapt themself to established measures of lightweight frames.
What effects has had the arrival of Americans?
In '97 when they entered into the world of cycling they learned from italian model. Now, they are leading the world of cycling thanks to a great marketing action. They are vey well into that, but italian mechanics have nothing to envy anyone!
Thank you very much Stefano for bringing us into the history of cycling, and letting us discover once again the world of professional racing seen through the eyes of the mechanic!